YOU CAN MAKE THE CASE:
Six Reasons the Arts & Sciences are Key
The arts and sciences are learning for all of life. They create opportunity, drive innovation, and invest in America.
The arts and sciences prepare students for a lifetime of success by developing inventive employees and thoughtful citizens. They are also vital to a vibrant culture and democracy.  How?

Cultivating graduates who think
critically and creatively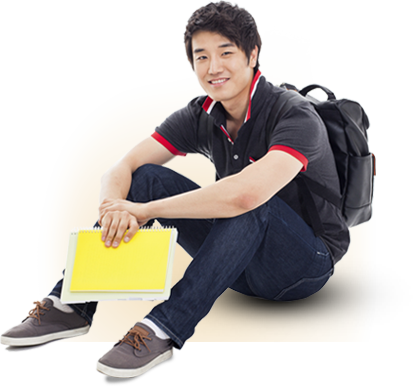 A well-rounded education gives graduates more tools to solve problems and broader perspectives to see opportunities by introducing them to topics outside their comfort zones. In fact, countries such as China and India are integrating the arts and sciences into their higher education models because they want to foster more innovation.i
take action
Building important
work and life skills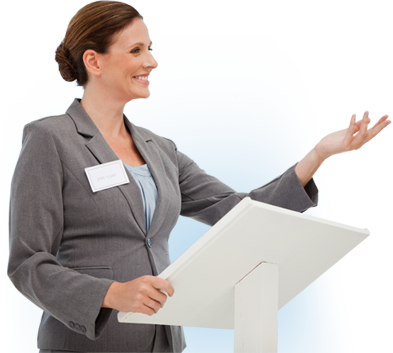 Students majoring in the liberal arts and sciences see bigger increases in "critical thinking, complex reasoning, and writing skills" than those in other majors.ii  These are skills employers look for when hiring, and can take a person to the top.iii The CEOs of Bank of America, Logitech, American International Group, and Slack Technologies all have arts and sciences educations.
take action
Technological advancements will not solve our most pressing problems without a strong base of human understanding behind them. An arts and sciences education pushes students to know themselves and the world around them. This cultural and global awareness will become increasingly important as our world grows more interconnected.
take action
80 percent of employers say that all students, regardless of their chosen field, should acquire broad knowledge in the arts and sciences.iv Why? Through the arts and sciences, individuals develop knowledge and skills that cross disciplines. This gives them a "leg up" in a constantly shifting economy. By peak earnings age, arts and sciences majors have on average out-earned peers with professional or pre-professional fields.v
take action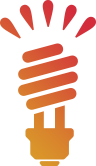 Driving innovation
and ingenuity
The creators of our most inventive technologies and devices approached challenges with curiosity and new perspectives to find solutions. This mental cross-training is why 90 percent of Nobel Laureates in the sciences say the arts should be part of every technologists' education. In fact, 80 percent of them can point to specific ways arts training boosted their innovative ability.vi
take action
Increasing cultural and
civic engagement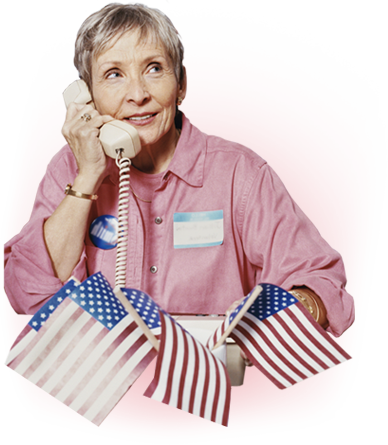 With a background in the arts and sciences, people are better prepared to contribute to society, participate in our democracy, and effect positive change. Higher education increases volunteerism, political knowledge and participation, electoral turnout, and democratic attitudes.vii
take action
You are key
to this movement.
There are

quick and simple

ways to help.
Sources
i. Eric Abrahamsen, "A Liberal Arts Education, Made in China," The New York Times: July 3, 2012; Pericles Lewis, "Asia Invests in Liberal Arts: US Higher Education Expands Abroad" Harvard International Review, Cambridge, MA: Spring 2013; Pericles Lewis, "Asia Invests in Liberal Arts: US Higher Education Expands Abroad," Harvard International Review: August 18, 2019; Brad Smith and Harry Shum, "The Future Computed: Artificial Intelligence and Its Role in Society," Microsoft Blog: January 17, 2018; Scott Hartley, The Fuzzy and the Techie: Why the Liberal Arts Will Rule the Digital World," Boston, MA: 2017; Ellie Bothwell, "Talking leadership 33: Elizabeth Bradley on Globalizing the Liberal Arts Model," Times Higher Education: July 5, 2022
ii. Richard Arum and Josipa Roska, Academically Adrift: Limited Learning on College Campuses, Chicago, IL: 2011; John Pope, "Billionaire Investor David Rubenstein on Fear, Failure and the Liberal Arts," nola.com: March 6, 2023; Richard A. Detweiler, The Evidence Liberal Arts Needs: Lives of Consequence, Inquiry, and Accomplishment, Cambridge, MA: 2021
iii. National Association of Colleges and Employers, "Job Outlook 2013," Bethlehem, PA: 2013; Vijay Kumar, Ramji Raghavan, George Westerman, and Susan Young, "The Workforce Relevance of Liberal Arts Education," MIT Open Learning: August 4, 2022; Colleen Flaherty, "What Employers Want," Inside Higher Ed: April 6, 2021
iv. AAC&U, "It Takes More Than A Major," Washington, D.C.: 2013; Kery Murakami, "Liberal Arts Pay Off in the Long Run," Inside Higher Ed: January 14, 2020; Vijay Kumar, Ramji Raghavan, George Westerman, and Susan Young, "The Workforce Relevance of Liberal Arts Education; Colleen Flaherty, "What Employers Want"
v. AAC&U and NCHEMS, "Liberal Arts Graduates and Employment: Setting the Record Straight," Washington, D.C.: 2014; Scott Jaschik, "The Economic Gains (Yes, Gains) of a Liberal Arts Education," Inside Higher Ed: February 15, 2019; Georgetown University, "Liberal Arts Education Pays Off in the Long Term, Georgetown Report Finds," Georgetown University The Feed: January 17, 2020; Richard A. Detweiler, The Evidence Liberal Arts Needs: Lives of Consequence, Inquiry, and Accomplishment; Catharine B. Hill and Elizabeth Davidson Pisacreta, "The Economic Benefits and Costs of a Liberal Arts Education," Mellon Foundation: January 2019
vi. Robert Root-Bernstein et al., "Arts Fosters Scientific Success," Journal of Psychology of Science and Technology, Vol. 1, No. 2, New York, NY: 2008; Michael S. Roth, Beyond the University: Why Liberal Education Matters, New Haven, CT: 2015; Randy Cohen, "10 Reasons to Support the Arts in 2021," Americans for the Arts: March, 2021
vii. D. Sunshine Hillygus, "The Missing Link: Exploring the Relationship Between Higher Education and Political Engagement," Political Behavior, Vol. 27, No. 1, New York, NY: March 2005. College Board, "Education Pays: 2013," New York, NY: 2013; Michael S. Roth, Beyond the University: Why Liberal Education Matters; Carol Geary Schneider, "All In? Or Just Some?", Inside Higher Ed: January 10, 2022; Kristen de Groot, "Higher Education's Role in Democracy," Penn Today: November 2, 2022; Richard A. Detweiler, The Evidence Liberal Arts Needs: Lives of Consequence, Inquiry, and Accomplishment; Anthony P. Carnevale, Nicole Smith, Lenka Drazanova, Artem Gulish, and Kathryn Peltier Campbell, "The Role of Education in Taming Authoritarian Attitudes," Georgetown University: 2020